In 2012, Dr. Lisa's vision of having a compassionate and progressive animal clinic became a reality. In early 2013, Dr. Pasallo joined her team with similar goals in mind. Animal Health Care Center was created with the philosophy of providing quality health care while tailoring recommendations to the individual needs of pets and their owners. We are committed to the local community, and provide low-cost services to several non-profit animal rescue organizations.
Dr. Lisa and Dr. Pasallo actively promote client education and participate in various pet health education events within the community. The staff is also encouraged to stay current on veterinary medicine by attending classes and conferences. The Animal Health Care Center staff is dedicated to increasing awareness in the areas of preventive health, animal welfare and spay/neuter.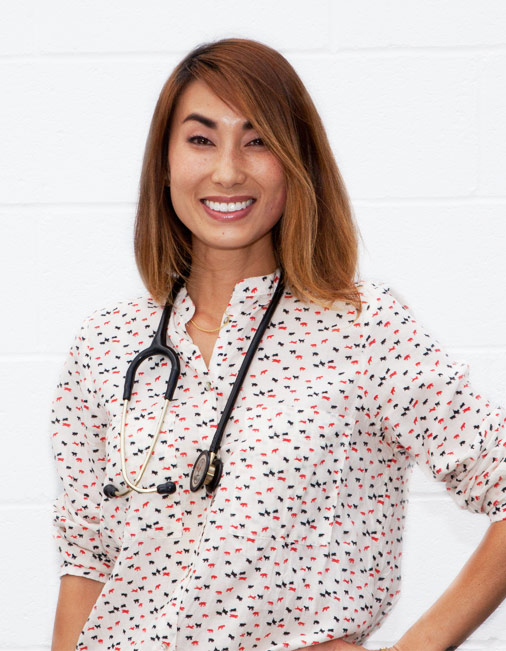 Lisa Hsuan D.V.M.

Dr. Lisa is not the type of veterinarian to take a hands-off approach. Deeply committed and passionate about animal welfare, her practice is dedicated to improving the quality of life for all animals -- and for the humans who love them.
Dr. Lisa is a graduate of the UC Davis School of Veterinary Medicine. She has received veterinary research fellowships from Stanford University and the University of Tokyo. She works with dogs, cats and exotic animals, and has completed clinical rotations at various zoos. After veterinary school, she moved back to Los Angeles and worked in private practice. In the last several years, she spent most of her time in the non-profit sector. She has special interests in spay/neuter programs, feral cat trap-and-release programs and anti-cruelty initiatives. Dr. Lisa was honored with President's Volunteer Service Awards in 2008, 2009 and 2010.
At home, Dr. Lisa enjoys spending time with her three cats, a lovable 90-pound Sulcata tortoise, and four utterly spoiled pups. She can often be spotted hiking with her dogs at Griffith Park.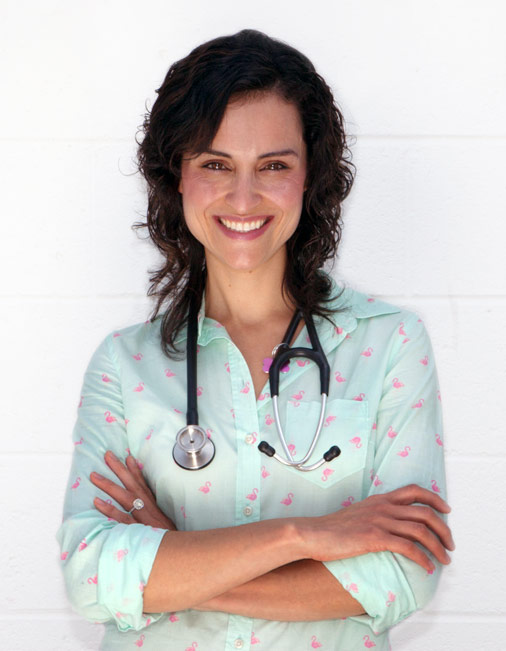 Alondra Pasallo D.V.M.

Dr. Alondra Pasallo, or "Dr. P" as she's known at Animal Health Care Center, was born and raised in Northern California.Growing up with cats, dogs, birds, and rabbits, Dr. P. decided in high school to pursue a career in veterinary medicine. She realized that she really cared for animals in a different way than just owning them, and she wanted to be able to treat their illnesses and make them feel better.
Dr. P. obtained both her bachelors degree and Doctorate of Veterinary Medicine from the University of California, Davis. In veterinary school is where Dr. P and Dr. Lisa met; they discovered they share the philosophy of customizing and personalizing patient care. Dr P believes every pet owner's needs, finances, and expectations differ, so she approaches every case differently. She truly believes that every animal deserves the best medical care possible within the owner's means.
Before coming to AHCC, Dr. P worked in a small animal clinic in the South Bay for 7 years. She is fluent in Spanish, loves baking sweets, and has a special interest in veterinary dermatology. She currently resides in Long Beach with her husband, daughter and two rescue cats, Sofie and Cleo.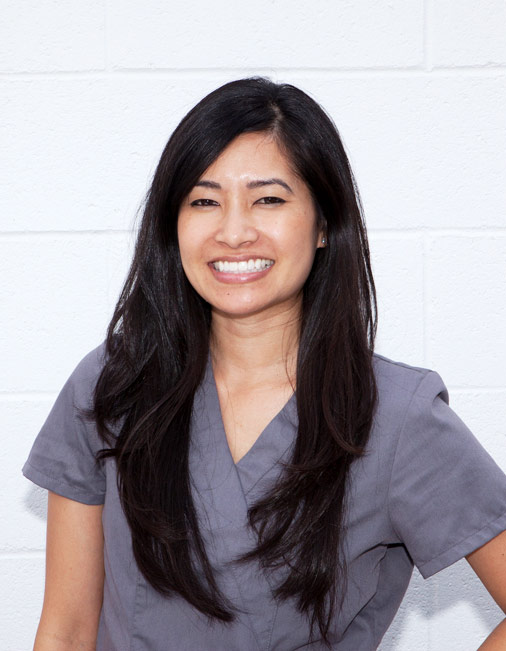 CHRISTY FURUKAWA - practice manager
Christy has had much experience in veterinary hospitals and has volunteered with the California Wolf Center. She is a graduate of UC San Diego, and is preparing to go to veterinary school. Christy rescued a blind labrador named Vic from the San Diego animal shelter. He's a real cutie!